Help and Support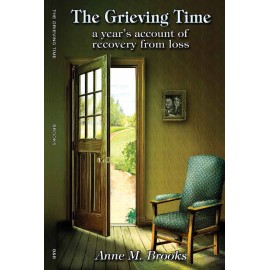 The Grieving Time
Product Code: 014
$12.00 CAD
The Grieving Time - A Year's Account of Recovery from Loss
By: ANNE M. BROOKS
More than 150,000 copies sold.

A modern classic on the subject of death and dying. The late Anne Brooks looked desperately for something to read that would offer comfort after her husband's death. Finding nothing that moved her, she began a monthly journal about the personal side of her loss, her loneliness, and her struggle to come to terms with her independence, with her new self.

Day by day, The Grieving Time recounts Anne Brooks gradual recovery. It endures as first choice for grieving spouses, f or anyone facing the loss of a loved one through death or divorce. Counselors, psychologists, social workers, health care providers, ministers, and hospice workers have found it to be one of the most helpful books in their libraries.
REVIEWS:
"This slender; heartfelt book will linger in the mind and give comfort for a long time." - The New York Times Book Review
"I have rarely seen anything as direct and, in this way, as effective." - Family Circle
"...captures in surprisingly few words the depth of her emotion..." - The Baltimore Sun
"...startling in its candor will linger in the mind..." - The Atlanta Constitution
"...deeply and personally painful, which is why it succeeds." - The Florida Times Union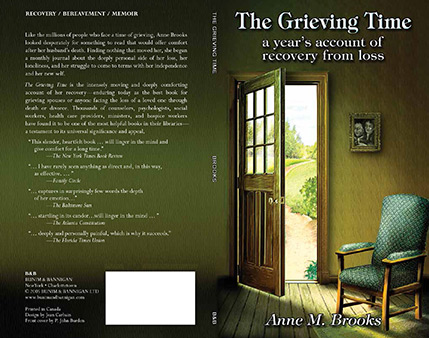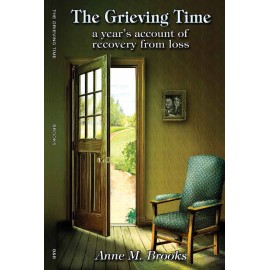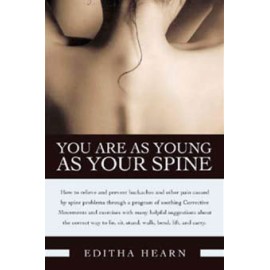 You Are as Young as Your Spine - How to prevent and relieve backaches and other pain
Product Code: 017
$13.00 CAD
AUTHOR: EDITHA HEARN
Illustrations by Charlotta Adlerova

A concise home manual on how to relieve back ache and prevent it. Explains why back problems are so common and the role of the spine. Hearn tells how to recognize the early warning signs of spinal disc trouble and how to relieve and prevent disc problems by taking care of your spine by performing corrective movements. These simple movements take about one minute and should be done at least three times a day, especially when the spine begins to feel tired, stiffens up, or aches. Hearn also recommends a ten minute daily exercise regime that strengthens the trunk muscles. Most valuable are several chapters of practical information on avoiding or easing back pain while sitting at a desk, driving a car, carrying packages, lifting a child, or lying in bed. With Adlerova's copious graphics, all routines are easy to follow.

Editha Hearn is a physical therapist who for more than twenty years directed her own clinic. A member of the Chartered Society of Physiotherapy, she trained under Dr. James Cyriax, considered to be the father of modern orthopedic medicine.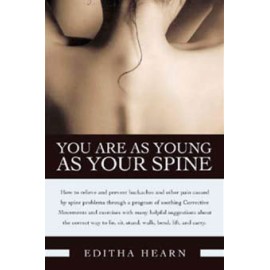 Showing 1 to 2 of 2 (1 Pages)