New at Bunim and Bannigan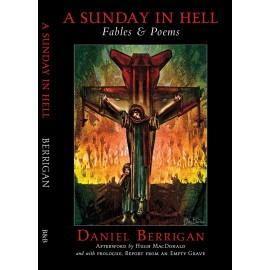 A Sunday in Hell - Fables & Poems
Product Code: 001
$9.99 CAD
A Sunday in Hell - Fables & Poems
By: DANIEL BERRIGAN
Afterword: Hugh MacDonald
New fiction from a leading activist and peacemaker.

Many know Daniel Berrigan for his protests against injustice and war and nuclear weapons. For his acts of civil disobedience over the past four decades, he has suffered years in federal penitentiaries and nights in New York City jails.
A prize-winning poet and respected interpreter of the Bible, Berrigan now emerges in this debut collection of short fiction as a biting satirist and cultural critic. In A Sunday in Hell, Berrigan offers twelve provocative parables for today's tumultuous times, including "The Hole in the Ground: A Parable for Peacemakers," which exposes the sinful wastefulness of war economies. Intermixed with a selection of Berrigan's poetry, these fables trouble our consciences and perhaps reveal a new aspect of a unique American dissident.
Daniel Berrigan is a Jesuit priest, poet, and peacemaker, has often been nominated for the Nobel Peace Prize. He has written more than fifty books, including studies of the Hebrew prophets and other books of the Bible, an autobiography, To Dwell in Peace, and many volumes of poetry, beginning with his prizewinning Time without Number. He is the author of The Raft Is Not the Shore (with Thich Nhat Hanh), The Geography of Faith (with Robert Coles); and a play, The Trial of the Catonsville Nine. And the Risen Bread: Selected Poems 1957–1997 was recently published by Fordham University Press. Hugh MacDonald (Afterword) is the poet laureate of Prince Edward Island. He has authored poetry, fiction, and literary anthologies.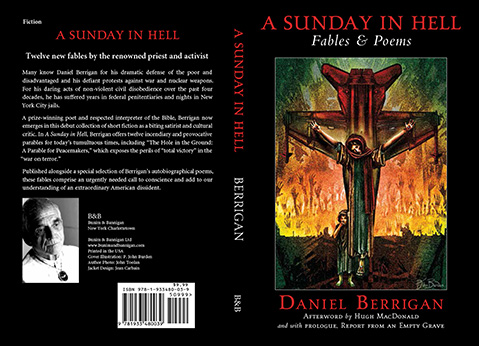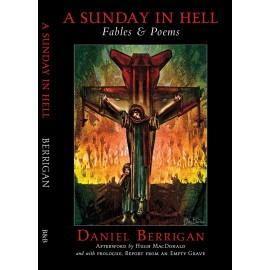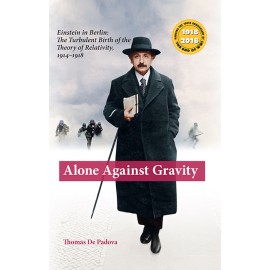 Alone Against Gravity - Einstein in Berlin
Product Code: 024
$19.99 CAD
Alone Against Gravity
Einstein in Berlin: The Turbulent Birth of the Theory of Relativity, 1914-1918
By Thomas de Padova
Translated by Michal Schwartz
This informative and suspenseful book depicts Albert Einstein in a new light and illustrates the emergence of his general theory of relativity in the midst of the first world war. It shows how far Einstein as a single researcher could reach, and how he transformed from being a 'pure' scientist and an apolitical man into a politically engaged person and a pacifist by conviction.
Berlin was the mecca of physics in the beginning of the 20thcentury. In April 1914, following an invitation initiated by Max Planck, Walther Nernst, Fritz Haber and the crème de la crème of Berlin's scientists, the 35-year-old Einstein accepted a position at the prestigious Royal Prussian Academy of Sciences. Einstein wanted to take advantage of the academic freedom and the exchange of ideas in Berlin. His marriage was falling apart, and he had recently fallen in love with his cousin, Elsa Lowenthal who lived in Berlin. He looked forward to both factors of his new life there.
Four months later, Germany mobilized its army and the roaring voices of nationalism filled all the science centers. The outbreak of World War I suddenly changed the activities, minds and relationships of German scientists and of Einstein's relationships to his colleagues, many of whom joined the war frenzy with violent nationalism. Some changed the focus of their work and created the first weapons of mass destruction. As the war began Einstein said he felt, "alone, like a drop of oil on water, isolated by attitude and cast of mind." However, he remained in the city and at his position.
Thomas de Padova is a physicist and science writer who lives in Berlin. He is the author of award-winning history of science books. In 2014 he was given a journalist-in-residence-fellowship at the Max-Planck-Institute for the History of Science, where he deepened his studies on Einstein and WWI to write this book. The author researched the correspondence, public speeches, newspaper articles and scientific papers of Albert Einstein, Max Planck, Fritz Haber, Walther Nernst, Max Born and other German scientists during 1910 to 1920.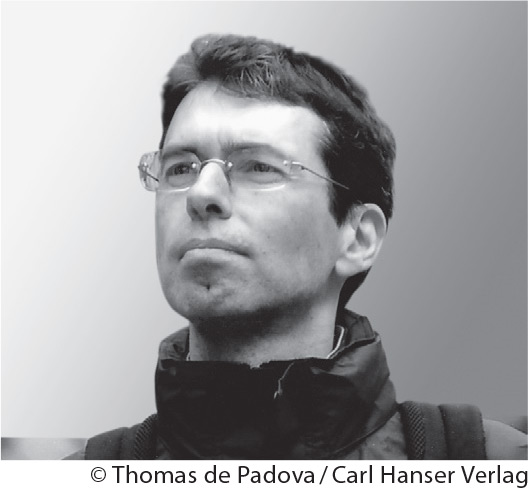 Alone Against Gravity explores why Einstein become a pacifist and how he began to devote himself to political issues. It addresses why Einstein did not move back to Switzerland where he had citizenship and had been living previously. Most importantly, it shows how Einstein - working in the center of a collapsing world - reinvents time and space and finishes his revolutionary theory about general relativity.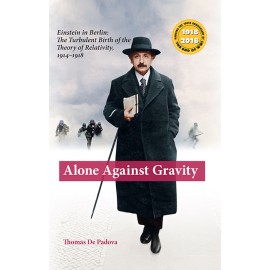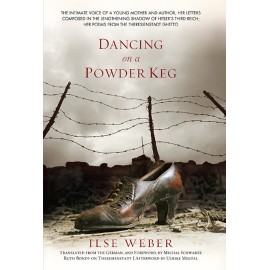 Dancing On A Powder Keg
Product Code: 019
$34.95 CAD
Dancing on a Powder Keg
The Intimate Voice of a Young Mother and Author, Her Letters
Composed in the Shadow of Hitler's Third Reich;
Her Poems from the Theresienstadt Ghetto

By Ilse Weber

Translated and Foreword by Michal Schwartz
Ruth Bondy on Theresienstadt
Afterword by Ulrike Migdal

"I have read many accounts, but this account by someone who did not survive… is exceptional."
- Prof. Yehuda Bauer, Yad Vashem


"This sobering, respectful collection brings a haunting legacy out of the viciousness of the war."
- Karen Rigby, Foreword

"Dancing on a Powder Keg addresses the coming tide of the Holocaust, the heartache of saving a child by sending him away, and the reality and horror of Theresienstadt. This is a haunting and unnerving narrative of one woman's world being destroyed."
- Renita Last, Jewish Book Council


When asked, "Who is a heroine of the Holocaust?" most people immediately respond: Anne Frank. With the publication of her diary after war she became THE female icon of the Holocaust, though she was only a child. There were women who were also heroines, and their courageous stories are only now coming to light. "The fate of Jewish women and the specific problems they faced is a topic that has barely been touched upon," says Professor Yehuda Bauer of Yad Vashem and an international authority on the Holocaust. "I have read many accounts, but this one (Dancing on a Powder Keg) by someone who did not survive, and whose story has been reconstructed, is exceptional." he says.

Ilse Weber, from Czechoslovakia, deserves recognition. Dancing on a Powder Keg which contains 100 letters and 63 poems written by Ilse between 1933 and 1944 will endear her to the hearts of American readers. This is the first time Ilse's letters, songs, and poems, originally written in German, have been published in English. The book contains photographs, drawings, and two background essays by leading experts.

Ilse was a wife and mother, a radio personality, a musician, an author and a published poet. Dancing on a Powder Keg reveals her multi-faceted life living in Prague before the war. It depicts how her family, career and emotions unraveled as the Nazis gained power.

Ilse, her husband Willy, and her younger son Tommy were imprisoned in the Theresienstadt ghetto from 1942-1944. Ilse worked in the children's infirmary and sang to the young patients. She risked her life writing poetry about the dire circumstances. Language offered a refuge and consolation to Ilse and her fellow inmates benefited from her writing. Ilse's poems were recited and memorized by thousands of people in the ghetto, and survivors say the poems kept their spirits alive.

In 1944, Ilse volunteered to accompany the sick ghetto children on their transport to Auschwitz. Upon arrival, she sang her beautiful lullaby, Wiegala, to calm the children as they were led to the gas chambers. Both Ilse and her son Tommy perished along with them. Wiegela has been recorded and performed by singers across Europe. It is currently featured in the Tony nominated Broadway show Indecent. Ilse's poignant poem Letter to My Son is featured on a YouTube video, with Ilse's grandson in the audience. (Ilse's family and the miraculous discovery of the letters provides another layer to her story narrated in Ulrike Migdal's afterword).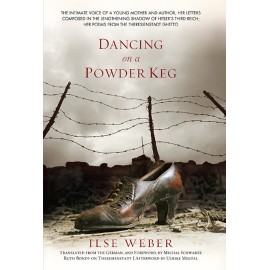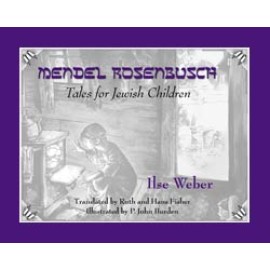 Mendel Rosenbusch - Tales for Jewish Children
Product Code: 008
$18.95 CAD
AUTHOR: ISLE WEBER
Translated from the German by Hans and Ruth Fisher
Publication Date: October 11, 2012
Mendel Rosenbusch lives in a small house behind the synagogue in a rural village. All the children love Mendel – he always has a bowl of delicious baked goods when they visit him on the Sabbath. Decent, friendly people love Mendel without knowing what makes him so likeable; while stingy, unfriendly people frown at him without knowing why. Mendel Rosenbusch seems to know everything, and he has a wonderful gift for reading in people's eyes their most secret thoughts. You see, Mendel has a secret. One night an angel appeared and gave him ma magic coin. When Mendel puts it in his pocket, he becomes invisible. That was the wonderful gift God gave him for being so kind-hearted.
Do you wonder what Mendel Rosenbusch does with his magic invisibility?
THE STORY BEHIND THIS TRANSLATION:
First published in Czechoslovakia in 1929, these tales would have been forgotten had not an elderly New Jersey couple not come across a crumbling copy in a library in Santiago, Chile. Dr. Hans Fisher, a professor of biochemistry at Rutgers University, and his wife, Ruth, were in Santiago following the death of Ruth's mother. As Dr. Fisher recalls, "The book was slim and gray, and, judging by its condition, I had gotten to it just in time. Portions of the cover, pages, and binding had been devoured by mice, insects, or both, but the title could still be read: Mendel Rosenbusch: Geschichten für Jüdische Kinder, or, in English, Mendel Rosenbusch: Tales for Jewish Children. Opening the cover, seeing again the stories flowing across the pages, transported me to my own boyhood in Breslau and the memories that could not have been contained in the book: Adolf Hitler passing below our family's apartment in a motorcade; my friends and I suffering beatings from Nazi youth; my family fleeing the approaching Holocaust aboard the ill-fated St. Louis; the months in a French camp for refugee children. It seemed like a small miracle that I had found this particular book, and, over the next few hours, I devoured its contents as if in a trance. The charm, insight, and moral grounding that had made it one of my favorites more than a half-century earlier were just as I remembered.
Within days, I was retelling such tales as 'Uri, the Rascal,' 'Baruch, the Benefactor' and 'Simche, the Liar' to my visiting grandchildren."
A long search for the author, Ilse Herlinger, revealed that she had become Ilse Weber upon marriage in 1930, and that after two years in the Theresienstadt Concentration camp (1942-4), she and her younger son Thomas had been transported to Auschwitz, where they were murdered. In 1946, her husband Willy, who had survived Auschwitz, and their elder son Hanus, who had been sent to live with friends abroad, dug up at Theresienstadt the manuscripts of songs Ilse had written, where Willy had buried them. Ilse's Theresen songs have been recorded by several artists, including Anne-Sophie von Otter and Bjent Kahane.
ABOUT THE TRANSLATORS:
Both Hans and Ruth Fisher and their families escaped from Nazi Germany. Hans was born in Breslau, Germany (now Wroclaw, Poland) on March 4, 1928. Trying to emigrate since 1937, Hans' father, after incarceration in Buchenwald concentration camp, finally obtained a visa to Cuba.
The rest of the family, Hans, his sister and mother, after crossing the Atlantic and being returned to Europe on the well-known ill-fated voyage of the St . Louis, eventually, joined Hans' father in Havana, Cuba. From there, in early 1941, they all gained entry to the U.S., where the Baron Hirsch foundation settled them on a poultry farm in Vineland, NJ. Hans attended Rutgers University and the University of Illinois before returning to the Rutgers faculty where he had a distinguished career as professor of nutritional biochemistry.
Ruth Hirshberg Fisher was also born in Breslau, the daughter and grand-daughter of judges. Because his brother had emigrated to Chile three years before, Ruth's father was able to get visas for his family. In Santiago, Ruth studied violin and recorder.After marrying Hans and emigrating to the U.S. in 1950, Ruth qualified herself as an accomplished chamber-music performer at the University of Illinois Champaigne-Urbana. Her love of music has been transmitted to her three children and ten grand-children, who sing, and perform on violin, cello, and piano.

ABOUT THE ARTIST:
P. John Burden was trained as a copper plate line engraver and painter, etc. at the City & Guilds, London, U.K.As well as being a prolific painter with work in collections worldwide, he has illustrated many books. Mr. Burden found Mendel a difficult assignment. "Such dark times were ahead, especially for Jews;" he writes, "But then I remembered a friend, Ariah, telling me that it was everyone's responsibility to try to bring some light into this world - and that, of course, is exactly what Ilse had done! "So I drew the illustrations as dark, with always a light shining through!"

ABOUT THE DESIGNER:
Henry Dunsmore graduated in graphic and package design from Sheridan College in Oakville, Ontario. He worked with the Art Gallery of Ontario for 20 years in photography, graphic design, film and video production before moving to Prince Edward Island.
REVIEWS:
"My only gripe with these folktales is the title. If they are just for Jewish children, that leaves out about 98 percent of children in the United States. And this collection of stories, originally published in Germany early in the twentieth century and translated into English, by Ruth Hirschberg Fisher and her husband, Dr. Hans Fisher, should be enjoyed by all.

They are tales of Jewish life in the old country. They tell of a life in villages that no longer exists, long wiped out by pogroms and the Holocaust. They are sweet stories, which offer valuable lessons." - Jacqueline Cutler, Newark Star Ledger
---
"These stories do more than that—they teach about Judaism and its traditions and remind us of our rich heritage and who we are. Whether we are baking "Shabbos Challah" or listening to the Megillah at Purim, we get a strong sense of unity knowing that we are not alone and that people all over the world bake "Shabbos Challah" and make noise when Haman's name is mentioned. And as I said, these are not stories just for children but for all of us who want to know our pasts.
The illustrations by P. John Burden are wonderful and with them the book becomes visual. As years pass, the world of the Jews of eastern Europe pass with them and if it were not for books like this, it would be gone forever. Just to give you an idea about relevant these stories are, I found myself being taken back to my childhood and listening to my parents tell me these stories. They are universal and have stood the test of time. They seem to eschew being dated and remind us that doing good deeds never goes out of style. The book is more than stories; it is an experience and a guide to a world that will never be again which was an important thread in the quilt of Jewish history. So often we learn about the Holocaust but not of the world that existed before the genocide of the 6,000,000. We need to know about that world and here is a way of doing so."
- Amos Lassen
---
"Ruth and Hans Fischer's work is the very worth-while result of all their efforts, bringing not just the stories but Ilse Weber herself to a new generation of children and to the adults who read the stories to them. Read more" - Gila Wertheimer
---
"Mendel Rosenbusch: Tales for Jewish Children, is the finest children's book I've ever read... It is a beautiful combination of fantasy and instruction. Every moral point a parent would like to teach his child is here; the literary wrapping is entrancing. Read more" - Hillel Goldberg
---
"The stories are delightful, each with a moral lesson but one not didactically delivered. Ruth and Hans Fisher are to be commended for translating this literary treasure chest and partnering it with the gorgeous illustrations of P. John Burden. Children aged four through nine will definitely enjoy these stories, particularly when they are patiently read out loud by the right adult. Read more" - Lauren Kramer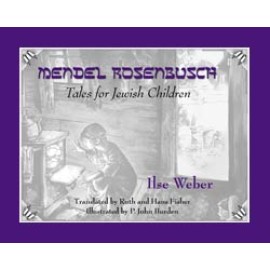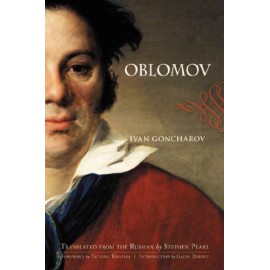 Oblomov
Product Code: 009
$45.00 CAD
Oblomov
By IVAN GONCHAROV
Translated by Stephen Pearl
Awarded the 2008 AATSEEL Prize for best translation
from Slavic language to English
ATSEEL is the Association of Teachers of Slavic
and Eastern European Languages
Introduction by Galya Diment
Foreword by Tatyana Tolstaya
What happens when a loveable, indolent man falls in love? A classic of world literature.

Even though Ivan Goncharov wrote several books that were widely read and discussed during his lifetime, today he is remembered for one novel, Oblomov, published in 1859, an indisputable classic of Russian literature, the artistic stature and cultural significance of which may be compared only to other such masterpieces as Nikolai Gogol's Dead Souls, Leo Tolstoy's Anna Karenina, and Fyodor Dostoevsky's Brothers Karamazov.
Stephen Pearl's new translation, the first major English-language publication of Oblomov in more than fifty years, succeeds exquisitely in introducing this astonishing and endearing novel to a new generation of readers. Rich in situational comedy, psychological complexity, social satire, and incisive depictions of class, ethnicity, and sexuality, Oblomov is clearly a novel that was written for all time.
Stephen Pearl (translator) was a simultaneous interpreter at the United Nations for more than thirty years and was Chief of English Interpretation there for fifteen years. He is a graduate of St. John's College, Oxford University with an M.A. in Classics.
Galya Diment (Introduction) is Professor and Chair of the Slavic Languages and Literatures department at the University of Washington, Seattle. She is the author of Pniniad: Vladimir Nabokov and Marc Szeftel (University of Washington) and the Autobiographical Novel of Co-Consciousness: Goncharov, Woolf, and Joyce (University Press of Florida). She edited Goncharov's Oblomov: A Critical Companion (Northwestern).
Tatyana Tolstaya (Foreword) is a Russian short-story writer, essayist, novelist, and greatgrandniece of Leo Tolstoy. Her translated collections include On the Golden Porch (1990) and Sleepwalker in a Fog (1992), stories, and Pushkin's Children: Writings on Russia and Russians (2003), essays.
Alternate selection of the Readers' Subscription Book Club
Adopted at undergraduate and graduate levels —
a definitive academic edition Russian Literature 6 x 9, 472 pages
REVIEWS:
"[Goncharov] is ten heads above me in talent." - Anton Chekov
"Oblomov is a truly great work, the likes of which one has not seen for a long, long time I am in rapture over Oblomov and keep rereading it." - Leo Tolstoy
"A deep warm bath of a book, something you can slip down into silently and fall gently through its pages until you are drowsy with pleasure... It's a longish book, but it's not heavy-going thanks to a new translation by Stephen Pearl." - Michael Enright, Canadian Broadcasting's Sunday Edition
"A new translation, a snappily colloquial and readable one, has just been published..." - Joseph N. Frank, The New Republic
"This is an excellent translation... I have no hesitation recommending it... Pearl's rendering is fluid, elegant, and witty, and it is a great relief to have a replacement for the 1954 translation by David Margarshack, which is dated." - Barbara Henry, University of Washington
"A fine new translation." - Michael Dirda, Washington Post Book World
"Though it would be absurd to expect that Pearl has unveiled a new Oblomov—one that significantly alters the reader's view of Goncharov's masterpiece—this translation clearly surpasses its predecessors. Eschewing the dangerous "be-literal-at-all-costs" principle observed by some translators, Pearl offers a consistently smooth, supple, and idiomatic rendition of the novel—a version that preserves the "spirit" of the original Russian text. Summing up: Highly recommended. All readers; all levels." - R. Gregg, emeritus, Vassar College, Choice Magazine
"Stephen Pearl's translation is by far the best I've read... it boasts a livelier, more contemporary idiom while it faithfully reproduces Goncharov's 19th-century Russian." - John Givens, university of Rochester
"Marvelously translated by Stephen Pearl without sounding overwhelmingly British or American." - Keith Garebian, The Globe & Mail
"Beautiful new edition and translation..." - Carlin Romano, Philadelphia Inquirer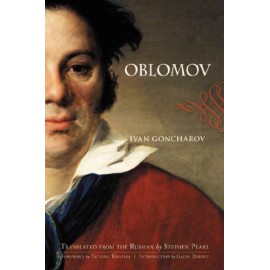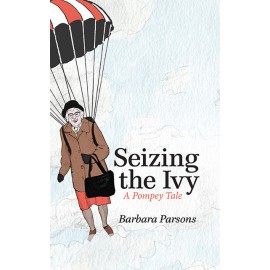 Seizing the Ivy
Product Code: 023
$16.95 CAD
Seizing the Ivy. A Pompey Tale
By: Barbara Parsons
Ivy on the warpath!
A veteran ward sister and nurse, Ivy Maude Gorwick survived years of bicycling to work in 
a blacked-out city beneath the flak-rattled night skies of World War Two. She now anticipates a respite from years of hard work and lonely widowhood as a resident of The Glebe Repose,
a modish elderly care facility.
But things are not as they seem, and there are still battles to be won. Ivy fights for her convictions with dignity against bureaucrats and bunglers.
At once poignant and humorous, this is the touching story of a proud woman's painful adjustments to the realities of aging, changing standards, and mother-daughter misapprehensions.

Barbara P. Parsons was born in Portsmouth, England, to a naval family. After working overseas in many different lands, she came to the U.S. with her American husband in 1973. She presently resides in Prince Edward Island, Canada. She was active for many years in green and animal liberation issues, and contributed articles to Sierra Club's Wildlife Involvement News and edited the UFETA (Unitarians for Ethical Treatment of Animals) newsletter. Her novel, Beulah Kettlehole and the Patriarchal Ice, was first published in 2001 by the Writers Club Press and reprinted in 2016 by Bunim and Bannigan.

Author photograph by Sandra MacDonald
Cover illustration by Aidan Searle, Egg Creative eggcreative.ca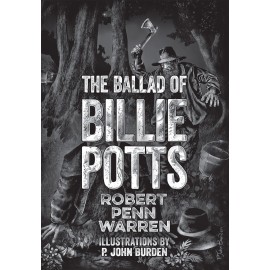 The Ballad of Billie Potts
Product Code: 022
$14.50 CAD
The Ballad of Billie Potts
By Robert Penn Warren
Illustrations by P. John Burden
Introduction by John Burt
MID-CENTURY AMERICA'S MOST PROFOUND & HAUNTING POEM IS GIVEN NEW DIMENSION IN NEW, RICHLY ILLUSTRATED EDITION FROM BUNIM & BANNIGAN
"There is always another country and always another place.
There is always another name and another face."
One of the most significant early works of Robert Penn Warren (1905-1989) – the American writer and literary critic who is the only person to have won Pulitzer Prizes in both fiction and poetry – The Ballad of Billie Potts has, in the decades since it was released in Warren's 1943 volume Selected Poems, proven far more universal than its setting of the "land between the rivers" (a marshy, dense, almost primeval bottomland between the Tennessee and Cumberland Rivers in western Kentucky) might suggest.
Inspired by the folk tales of Warren's native state – "When I was a child I heard this story from an old lady who was a relative of mine," he wrote in the original preface – The Ballad of Billie Potts is, on its face, a simple, if unsettling, story:
A murderous innkeeper, named Billie Potts, and his wife have a son -- Little Billie -- whom they both adore. In an attempt to impress his parents, Little Billie attempts to rob and kill a passing traveller… but, in his fumbling inexperience, botches the job and returns home in humiliation. In anger, his father turns him away to make his fortune on his own. Years later, having prospered out West, Little Billie returns to the land between rivers – only to be killed for a bag of gold by his own parents, who mistook him for a wealthy traveller before realizing, through an identifying birthmark, that they have killed the only person they ever loved.
With thematic and moral keynotes that would concern Warren for a lifetime – the passage from childhood innocence into guilt, the journey that ends with a return to the father or to the place of origin, the undiscovered self, and a certain mysticism that unites each individual with humankind and with nature – The Ballad of Billie Potts is a haunting tale that is firmly rooted in its time and place of origin, and also deeply relevant to contemporary concerns, such as capitalism and the destruction of our planet.
This classic of mid-century American literature is now available to the modern reader with the release of a new edition of The Ballad of Billie Potts on XXX, 2017 – featuring a thought-provoking new introduction from John Burt and powerful, fantastic-realist illustrations by artist P. John Burden.
"Even the briefest retelling of the story cannot fail to render its harsh ironic force," writes Burt – who is a Professor of English at Brandeis University, and the literary executor for Robert Penn Warren – in the new edition's foreword. "The land between the rivers is a place where life and death run together, a place in which even mere physical nature, never mind symbolic nature, equates the ripe and the rotten, life in its swarming foulness with life descending past rankness into rot.
"It is perhaps not unusual to see the world of modernity as rootless," he continues, "this has been modernity's complaint about itself since it first began to be conceived as modernity, and it is perhaps its identifying characteristic. But it is unusual to see the rooted alternative to modernity in such dark terms, as if the ultimate focus of longing is not, say, a traditional ideal of knowing and being so much as a devastating experience of dark transcendence which affirms and annihilates at the same moment. The poem leaves the reader with the choice Nietzsche once articulated: the choice between being void of purpose and having the void itself as purpose."
About John Burt:
John Burt is Professor of English at Brandeis University. He is the author of Robert Penn Warren and American Idealism, and the editor of The Collected Poems of Robert Penn Warren. He is also the literary executor for Robert Penn Warren. In addition, he is the author of Lincoln's Tragic Pragmatism, and three volumes of poetry.
About P. John Burden:
Visual artist P. John Burden is a classically trained Canadian and British subject. Burden's work includes original acrylic paintings, watercolour paintings, and traditional and modern artist's prints. His art is symbolic or surrealist, using representational skills from a lifetime of drawing, painting, and design. Burden also illustrates books for all ages, and has work in collections worldwide.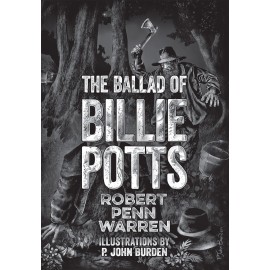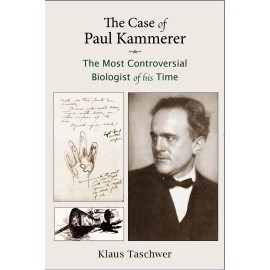 The Case of Paul Kammerer
Product Code: 026
$27.99 CAD
Author: Klaus Taschwer

With a background in the sociology of science, political science and philosophy, Klaus Taschwer lives in Vienna and is the science editor of the Austrian newspaper Der Standard. He is the founding editor of the science magazine heureka!, the co-author of Konrad Lorenz. A Biography and recipient of the 2016 Austrian State Award for Scientific Journalism.
---
Reviews:

"The Case of Paul Kammerer is a highly readable story and well-researched historical account of a remarkable biologist. Largely forgotten, Paul Kammerer was a talented, idealistic, childish and exasperating Viennese biologist, whose suicide following accusations he'd falsified the results of his groundbreaking research made headlines worldwide. Vienna in the first quarter of the twentieth century formed the backdrop to Kammerer's life, which began when the city was at its creative peak yet already showing signs of its rapid and atrocious decline into Nazism. Taschwer's important book reads like a detective story, uncovering new information concerning the allegation of fraud and providing a convincing explanation for the events that drove Kammerer to suicide. It is a careful, fascinating and chilling exposition of crimes against science and humanity and a plea for open-mindedness about past history and present agendas." — Eva Jablonka. Eva Jablonka is professor at The Cohn Institute for the History of Philosophy and Ideas at Tel-Aviv University, and co-author of The Evolution of the Sensitive Soul.

"Taschwer's biography is worth reading among others for its skilful and informative account of the history of biology since Lamarck:' — Peter Jungwirth, Wiener Zeitung extra.

"By placing the case of Kammerer in the context of Vienna's academic antisemitism and nationalism, Klaus Taschwer gives the story a new twist: it now symbolizes the once splendid, scientific Vienna's downfall, through its own fault, into pure mediocrity:' — Michael Hagner, Frankfurter Allgemeine Zeitung.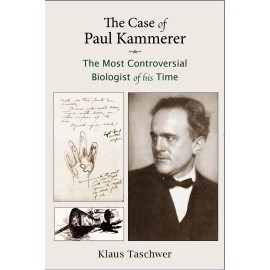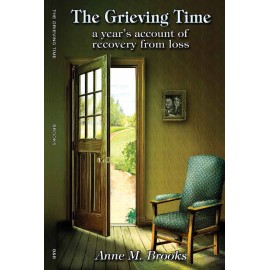 The Grieving Time
Product Code: 014
$12.00 CAD
The Grieving Time - A Year's Account of Recovery from Loss
By: ANNE M. BROOKS
More than 150,000 copies sold.

A modern classic on the subject of death and dying. The late Anne Brooks looked desperately for something to read that would offer comfort after her husband's death. Finding nothing that moved her, she began a monthly journal about the personal side of her loss, her loneliness, and her struggle to come to terms with her independence, with her new self.

Day by day, The Grieving Time recounts Anne Brooks gradual recovery. It endures as first choice for grieving spouses, f or anyone facing the loss of a loved one through death or divorce. Counselors, psychologists, social workers, health care providers, ministers, and hospice workers have found it to be one of the most helpful books in their libraries.
REVIEWS:
"This slender; heartfelt book will linger in the mind and give comfort for a long time." - The New York Times Book Review
"I have rarely seen anything as direct and, in this way, as effective." - Family Circle
"...captures in surprisingly few words the depth of her emotion..." - The Baltimore Sun
"...startling in its candor will linger in the mind..." - The Atlanta Constitution
"...deeply and personally painful, which is why it succeeds." - The Florida Times Union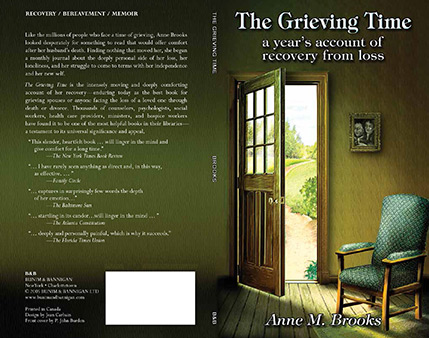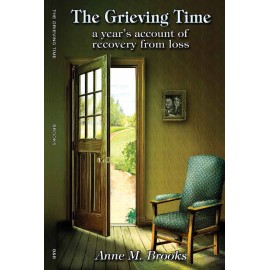 Showing 1 to 10 of 10 (1 Pages)