Coming Soon
David Lazar
A Novel
What happens when a husband has lived two lives and harbors a deep secret?
Robert Kalich blurs the lines between memoir and fiction to tell a timeless story of love and redemption, with a dash of noir.
David Lazar is a born and bred New Yorker reflecting on the arc of his life as he composes his memoir. Filled with colorful New York characters — childhood friends, business mentors, wealthy associates, organized crime figures, celebrities, and sports stars—and told by a complex and compelling narrator, the city from the 1950s up to the present comes alive. The Big Apple is Lazar's cradle and his cauldron, and a life like Lazar's is unique to New York City.
A professional sports gambler, Lazar is haunted by the immoral nature of the very work that made him rich. His innermost being is shaken as he reimagines the dehumanizing nature of his work and former life. Did he sell his soul to make it? Is there redemption for wealth based on corruption and violence? If he is completely honest, does he risk losing what he cherishes the most: the love and respect of his wife and son? Lazar has a decision to make. This is the story of a perilous journey into the soul of a man who risks losing far more than he's ever won.
Welcome to the world of David Lazar, the world of doubt and self-doubt, where life is lived as a novel and a novel is truer than life.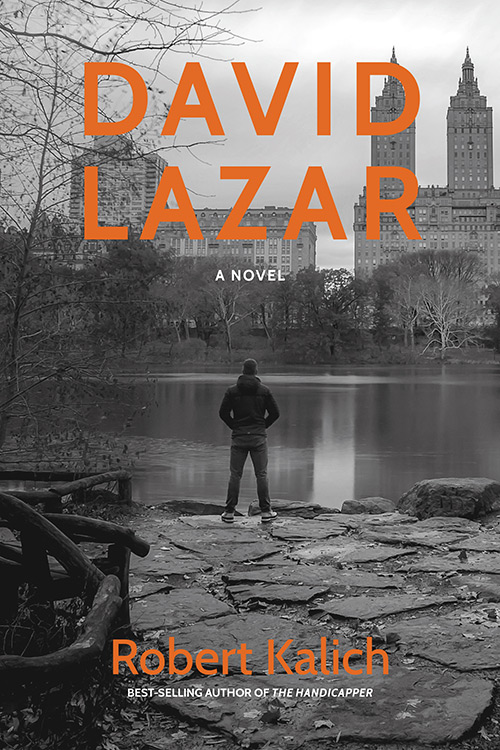 ---
The Case of Paul Kammerer
The Most Controversial Biologist of his Time
"The Case of Paul Kammerer is a highly readable story and well-researched historical account of a remarkable biologist. Largely forgotten, Paul Kammerer was a talented, idealistic, childish and exasperating Viennese biologist, whose suicide following accusations he'd falsified the results of his groundbreaking research made headlines worldwide. Vienna in the first quarter of the twentieth century formed the backdrop to Kammerer's life, which began when the city was at its creative peak yet already showing signs of its rapid and atrocious decline into Nazism. Taschwer's important book reads like a detective story, uncovering new information concerning the allegation of fraud and providing a convincing explanation for the events that drove Kammerer to suicide. It is a careful, fascinating and chilling exposition of crimes against science and humanity and a plea for open-mindedness about past history and present agendas." — Eva Jablonka. Eva Jablonka is professor at The Cohn Institute for the History of Philosophy and Ideas at Tel-Aviv University, and co-author of The Evolution of the Sensitive Soul.
"Taschwer's biography is worth reading among others for its skilful and informative account of the history of biology since Lamarck:' — Peter Jungwirth, Wiener Zeitung extra.
"By placing the case of Kammerer in the context of Vienna's academic antisemitism and nationalism, Klaus Taschwer gives the story a new twist: it now symbolizes the once splendid, scientific Vienna's downfall, through its own fault, into pure mediocrity:' — Michael Hagner, Frankfurter Allgemeine Zeitung.